Online Persian School provides Farsi for kids courses.  Our clients are totally satisfied and the kids enjoy our Farsi learning methods and materials. In fact, Farsi for kids courses are very exciting. Also, we offer different Farsi courses for Adults. The Farsi for adults courses are practical.
Farsi Speaking, Reading, and Writing Courses
Online Persian School at a glance
Learning Farsi for Persian kids who stay overseas is essential due to several reasons. First, the kids will be able to talk with their family members more easily especially when they like to talk with their grandparents, uncles, aunts, etc. This close verbal relation provides a huge emotional support for these kids. Second, the kids will be more comfortable when their parents chat Farsi with their family members and friends, if they understand it. Third, Farsi schools can provide a lot of opportunities for our kids to learn Iranian culture which is the rich heritage of our ancestors. Finally, it will improve the kids' communication skills and their cultural intelligence as well.
However, Learning Farsi for kids and their parents is challenging. For example, the parents face many difficulties such as finding a high-quality Persian school, the course schedule, and transportation problems. Furthermore, it is not easy for kids to learn a new language due to their time limitation. They usually prefer to play rather than taking another course after they come back to home from their school.
To solve these challenges, Online Persian School has provided innovative solutions to overcome the mentioned challenges. This online Farsi school has provided story-based learning materials to increase the kids interest to learn Farsi. Also, its professional Farsi teachers use game-based teaching methods to make learning process fun. Therefore, it is not surprising that our students from 20 different countries enjoy Farsi learning lesson.
Online Persian School IS NOT a platform to connect students to the teachers. In fact its management team provides a educational quality assurance system to manage whole process of Farsi education.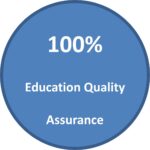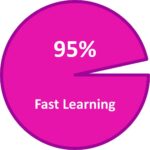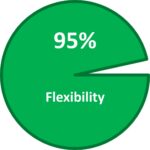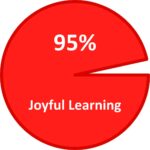 A combination of Expertise, Experience and Creativity
My six year-old really seemed to be struggling with speaking more than a few words in Farsi. After about two weeks of lessons, there was a significant improvement in her ability to communicate in Farsi. We have had about two months of lessons now, and the results are spectacular. She is speaking in full sentences with her relatives and conjugating verbs. She takes so much joy in showing off her speaking skills. Before Online Persian School, we tried everything from learning apps to in-person tutors. What makes this work so well, in my opinion, is the founders' mastery of pedagogy and early childhood development. Having a background in education myself, I can see the way they embrace research and best practices from the fields of instructional design and childhood development to implement models of learning that are highly effective. The lesson plans are engaging, age appropriate, and well organized. It's clear how much thought and consideration has been put into the content and delivery. My daughter's teacher, Mrs. Sharifi, is warm, dynamic, and patient. My child has begun asking if we can invite her to our home for the holidays, which highlights the fact that Mrs. Sharifi has a gift for connecting with her students. Mr. Zarei has been equally thoughtful, communicating with us regularly to make sure the lessons are going well and inquiring about feedback to make the classes better for my daughter. The entire experience has been amazing, and we now feel like we are part of a larger community. My younger four-year-old even joins in on the lesson plans and homework from time to time because he finds the activities to be really fun. Unlike before, when I was trying to facilitate learning opportunities for her, this takes very little of my time and the results have been life-changing. It's clear that Mr. Zarei and Mrs. Sharifi have a vested interest in the growth of their students. They are giving families of the Iranian diaspora, and anyone else interested in learning Farsi, the invaluable gift of language and culture. I could not be more grateful for their time and expertise.
Mrs. Sharifi is the best to attract the children for learning a foreign language. Very creative and patient with the kids and flexible with your time. Her style is unique and new as she doesn't follow the style currently used in the schools.
Highly recommended!! The team Mr. Zarei and Mrs. Sharifi are the best, so knowledgeable and professional , my daughter just after 6 months online classes can read and write Farsi in the best way! they do a great job !
Mr. Zarei and Mrs. Sharifi have done a wonderful job creating an amazing platform and have revolutionized the art of learning a second language, specially for kids. They have tremendous patience and creativity. My kids look forward to their class and their progress has been outstanding.
Professional team, great kids friendly learning materials and skilled teacher. My kids' improvement was really impressive for the last two months and it was beyond my expectation. I would definitely recommend them to anyone who wants to learn online Persian Course. Thanks.
Excellent and professional work with children they provided. Highly recommended. Thank you, Mrs. Sharifi
I am very pleased with the methods and consistency that they are following, , love how our son after 3 months can write the sentences with confidence, would definitely recommend them , excellent, job
I came across this school a couple of months ago via Facebook and I was unsure if it would be of interest to my boys. So we tried their 3 free sessions and realised that their way of teaching is highly entertaining and engaging. My boys have made a great progress over the past couple of months and their laughs and excitement during the class make the whole process of learning a second language such a positive and pleasant experience. I would highly recommend this school. Their teaching method and lesson plans couldn't be better!